This tour will visit Counties Donegal, Mayo & Clare.
Tour price:
$2,900 per person sharing.
$3,400 single occupancy (limited availability).
Tour Leader
American tour leader Victor Johnson hails from The Dalles, Oregon, located along the mighty Columbia River that Woody Guthrie wrote his famous songs about.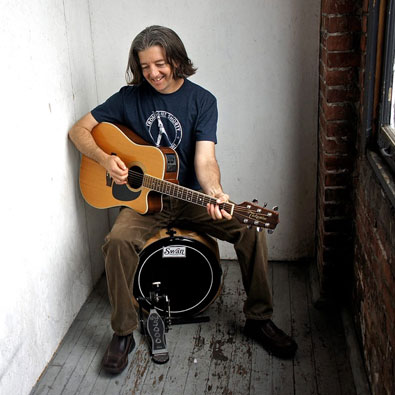 He is an experienced world traveler and a long time professional musician and songwriter. Victor started with Inishfree in 2013 and is excited for his 4th trip to share the music and culture of Ireland. Raised by folk revivalists of the 60s, Victor was surrounded by the music of Woody Guthrie, Pete Seeger, Leadbelly and Mississippi John Hurt. He burst onto the kids music world with his record Country Blues For Kids which featured traditional and original kids tunes in a folky bluesy style that appealed to both kids and adults. On his tour you are more likely to hear him play a Johnny Cash song than Froggy went a courting but you never know Victor has been featured on several Putumayo Kids compilations including Instrumental Dreamland in 2012 alongside well known traditional Irish musician Seamus Eagan and Keola Beamer and Jake Shimabukuro from Hawaii. 
His version of This Little Light of Mine was featured by Irish potato chip company Tayto Crisps in it's television, radio and theater advertising. He actually prefers Keoghs Sea Salt & Cider Vinegar chips but will be forever grateful to Tayto. I love being in Ireland with the Inishfree crew say Johnson. Its an unbelievable experience I wish I could share with everyone I know. We see incredible places during day and at night the music is so good, I can hardly believe what I am hearing at times. It brings me a lot of joy to share this magical experience with others. Recent favorite moments on the tour- exploring the Aran islands by bicycle kicking around Dingle town from pub to pub with amazing music in every place. hiking from the Cliffs of Moher to Doolin town which was a side trip of my own but if we have the time and the weather, Id lead that hike any time. 
Favourite meal – The lasagna at the Glendore Inn. Soo good!