Songwriter Susan Werner has been performing nonstop across the US and Canada since her 1995 BMG/Private Music major label debut.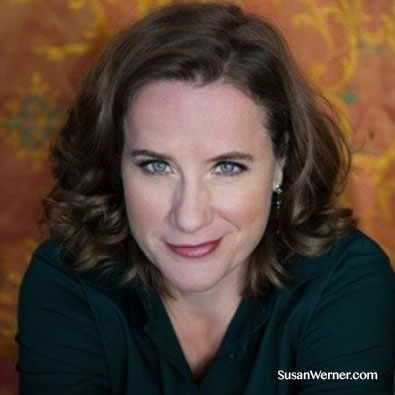 Her numerous concept albums, including her 2007 "agnostic gospel" album The Gospel Truth and 2013's tribute to agriculture, Hayseed, have won her passionate fans from coast to coast, interviews on NPR's Morning Edition and Marian McPartland's Piano Jazz, and covers by Tom Jones, Betty Buckley and Christine Ebersole among others.
She is composer and lyricist for the Broadway musical now in development, Bull Durham, based on the beloved MGM baseball film from 1988.  Her 2017 concept album, An American In Havana, features songs written during two recent trips to Cuba, music with classic Cuban rhythms and Werner's trademark wry, poetic lyrics.